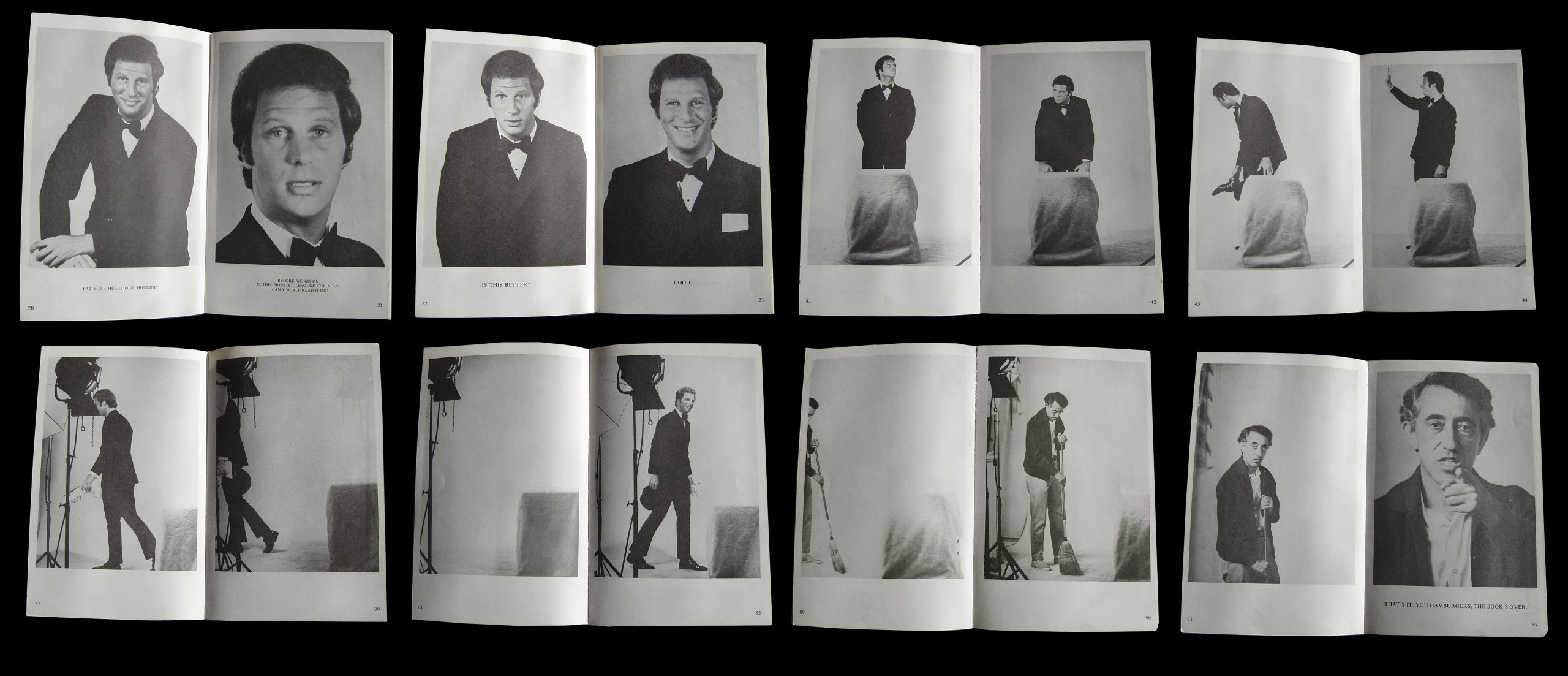 Einstein's turning tricks
The decision to publish something is perhaps not quite as simple as it once was. Now one is confronted with liberating yet perplexing choices of medium — does one produce a website that is affordable, editable, accessible to all but lacking in tangibility — or make the financial commitment to ink on paper to ensure its archival durability, tactility and for some, integrity.
Bob Einstein's 1970 book This is my first magic book so I'm a little nervous predates these choices by many decades and yet highlights the differences between the printed page and animation with immediate clarity. It's basically a 96 page book of stills — each one gradually building up a narrative of Bob's first magic show.
Bob Einstein, an Emmy award winning writer for Television comedy by the time this book was devised, goes through his goofy magic tricks page by page (or frame by frame) ever aware of not only the audience but the medium of the book itself. At one point, Einstein turns directly to the reader asking 'Before we go on, is this print big enough for you? Can you read it all ok?'. The next spread then featured a larger font size with a satisfied Einstein saying 'Good' before going on with the next magic trick.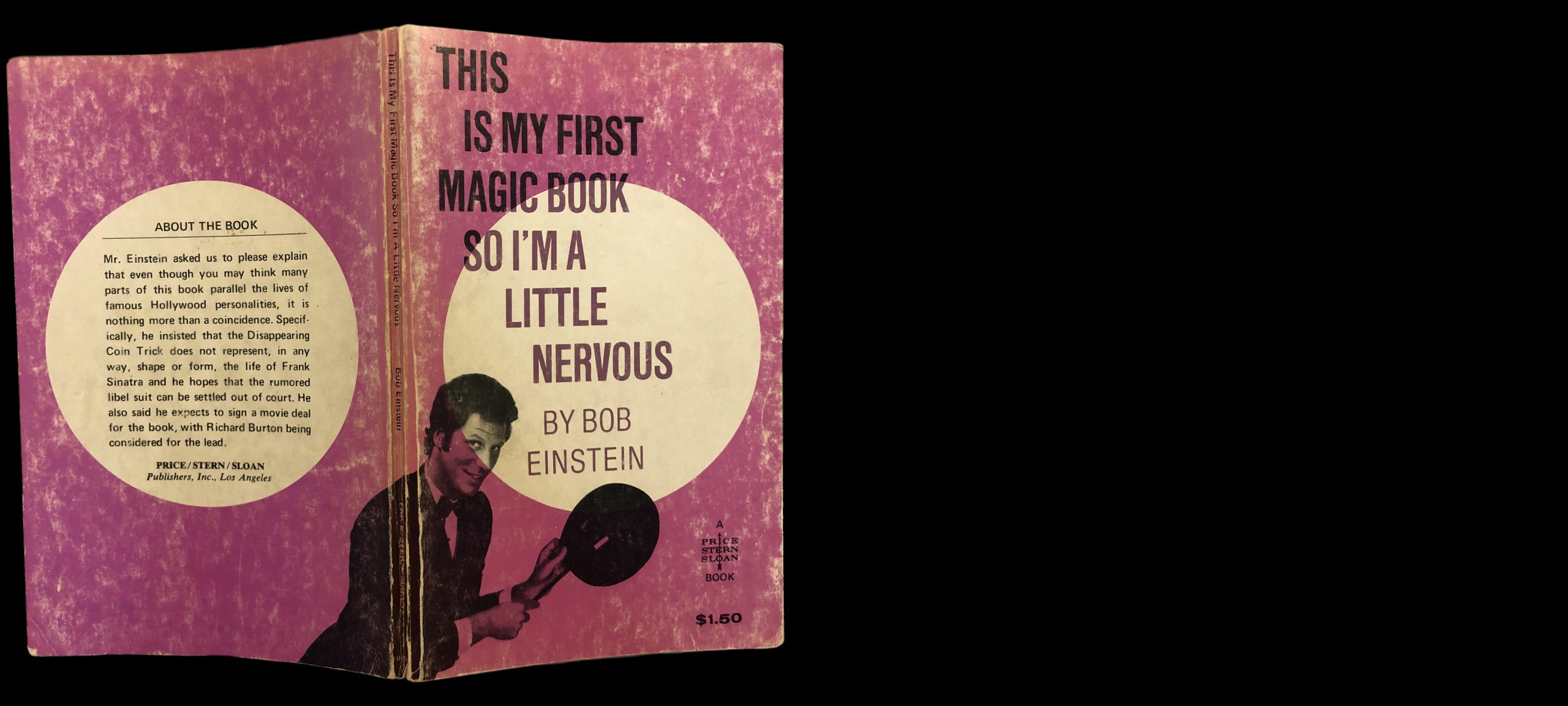 Given that the 'real time' spent on each act parallels the equivalent time in pages and stills, this book is about as close to a 'time-based media' as you can get in print.
Like the filmic out-takes that we have learnt to expect from comedy, the book comes to its finale with the finishing of the show, Einsteins's exit and the cleaning of the set. The cleaner sweeping the floor then looks up to discover that he is still being watched (or read). He grumpily responds 'That's it, Hamburgers, the book's over!' and walks off the set leaving us with a lingering last frame of an empty set.
The comic self-awareness of this book and the blurring of the reader / audience member / voyeur relationship is instantly engaging — not just for its time but even now, some 37 years after its inception. Although its novelty appeal doesn't necessarily encourage regular re-reading, Einstein's book serves as a timely reminder that a book's ability to transcend being just 'ink on a page'.