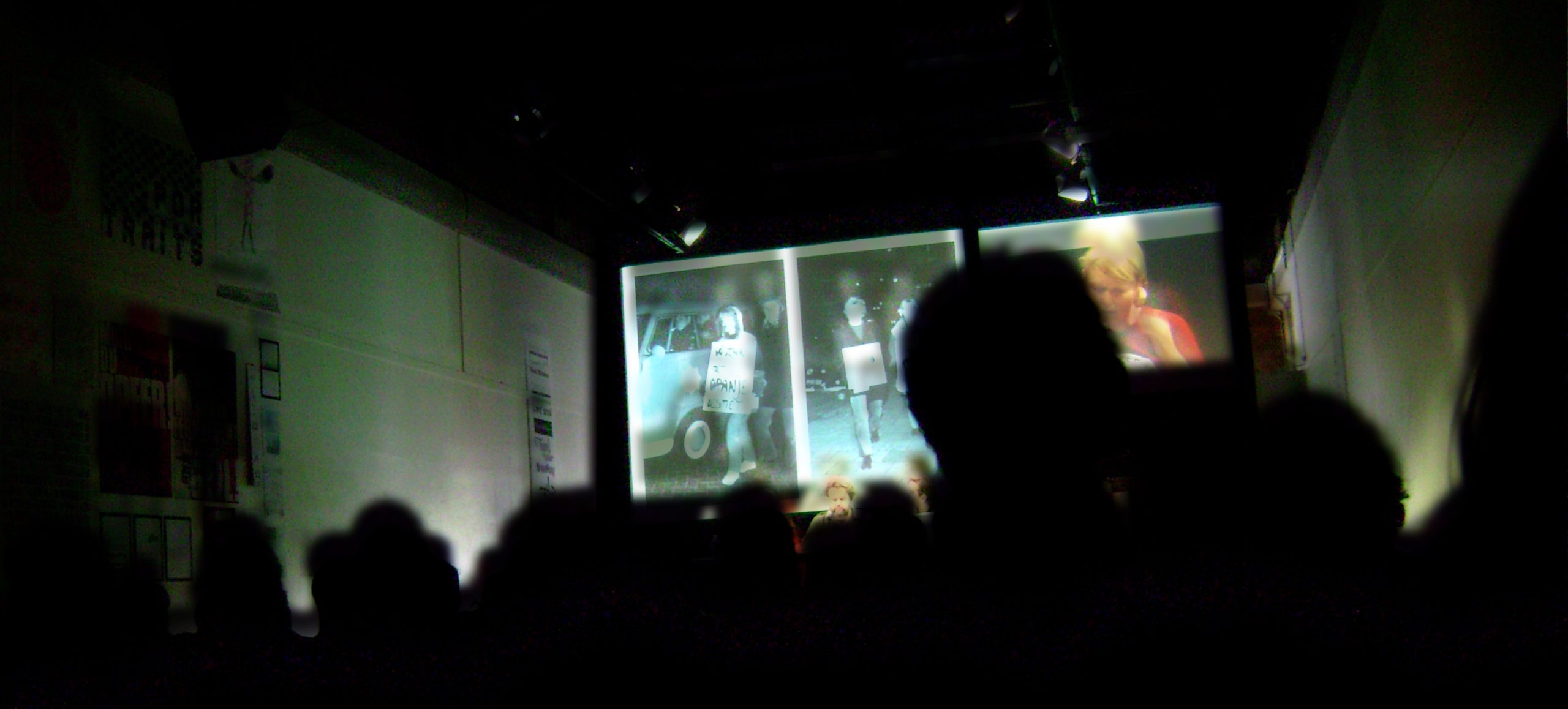 Wellington Extra Bold
In the 1990s I used to wonder why people would always immediately talk to me in German at typography conferences. At first I thought it was because of my blonde hair and blue eyes. It took me a while to realise that my name-tag featured an abbreviation of my country of origin. The AUS on my name-tag was naturally assumed to be Austria. The idea that an Australian would travel across the globe to be there seemed way too unlikely. We were considered just too far away from the 'action'.
Thankfully things have changed. And dramatically so. Here in Australia there are regular typography and graphic design events (AG Ideas, Semi-Permanent and Character) as well as countless design festivals for every tone of black skivvy. While in the pages of the international design press Australians are featured alongside their Northern hemisphere colleagues. And now I'm convinced that New Zealand is doing the same. In mid February, a very ambitious event was held on Wellington's waterfront. Entitled TypeShed11, the event brought together a heady mix of local New Zealand talent and international leaders in the field of typography. Initiated by the Wellington-based typographer Catherine Griffiths and assisted by Simone Wolf of Type Events (Italy), Typeshed11 was a lively celebration of things typographic.
The sheer variety of perspectives on 26 letters never ceases to amaze me. And for Typeshed11 it resonates as one of the event's greatest outcomes. Griffiths managed to bring together an extraordinarily rich diversity of voices and broadcast them outwards both directly, through the audio-recordings of Dutch-based outfit Type-Radio, and indirectly, through the connections and memories of the event itself. A quick scroll down the menu of international speakers gave a clear indication that this was very much an international event – Experimental Jetset (Holland), Christian Schwartz (USA), Bruno Maag (UK), Paul Elliman (UK), Leonardo Sonnoli (Italy), Indra Kupferschmid (Germany), Stephen Banham (Australia), Donald Beekman (Holland), Walter Bohatsch (Austria) and Masayoshi Kodaira (Japan). Yet this event had a great sense of place. And that place was Wellington.
The international speakers offered a panoramic scope of type and how it has all had something to say about their own cultural experience. Experimental Jetset's presentation Friendly Ghosts went into fascinating tangential directions; Bruno Maag's lively passion for culturally appropriate typefaces and their quality held the audience captive; Indra Kupferschmid's take on Helvetica was refreshing; Christian Schwartz's reflections on living in a type designer's 'bubble' drew a great deal of empathy whilst the sheer beauty of Masayoshi Kodaira's recent design projects transcended language barriers.
Whilst the international speakers offered panoramic scope, the voice of New Zealand design was loud and proud. The wonderful hand-lettering of Sarah Maxey, the customised typographic identity work of Guy Pask and the extremely exciting typeface design by Kris Sowersby. This, combined with New Zealand-based design publications such as The National Grid, provides great confidence in the future of New Zealand typography and graphic design. The unique cultural context and significance of antipodean design was furnished with some insightful academic reflections including Sydney Shep's compelling studies on emoticons through to Noel Waite's informative look at the particular heritage of New Zealand design. As any typographer will attest, it's the spaces around and within something that matter – and Typeshed11 certainly offered great opportunities for the mixing of the attendees, book launches, coinciding exhibitions and even a playful soccer match of type fans.
The timing for an event such as this was just right. The questioning of a globalised design future has given rise to an acknowledgement and celebration of regional graphic design forms. A particularly significant feature of Typeshed11 was the work of local type design veteran Joseph Churchward. Having drawn 605 typefaces over many decades his contribution to the field was enjoyed by newer generations of New Zealand designers wanting to express their own cultural experiences through the language of typography. As Griffiths states in the introduction to the event catalogue 'TypeShed11 aims to raise the stakes of typography's role in New Zealand – socially, politically and culturally'. One gets the sense that it will some time until we can truly gauge the longer-term effect and contribution of an event such as Typeshed11.
So were there any disappointments? Aside from factors outside of the organiser's control, such as last minute speaker cancellations (Ed Benguiat, Wolfgang Weingart and Halim Choueiry) this very ambitious and complex event ran very smoothly indeed. Given the calibre of the speakers and the passion of the audience, the only time the presentations fell short of expectation was the rare occasion when presenters (unfortunately often local designers) spoke down to what was a very well-informed audience.
After seeing those talented designers at Typeshed11, I'm convinced that New Zealand designers won't experience confusion with their NZ name-tags at future type conferences overseas. I just feel sorry for designers coming from North Zambia.