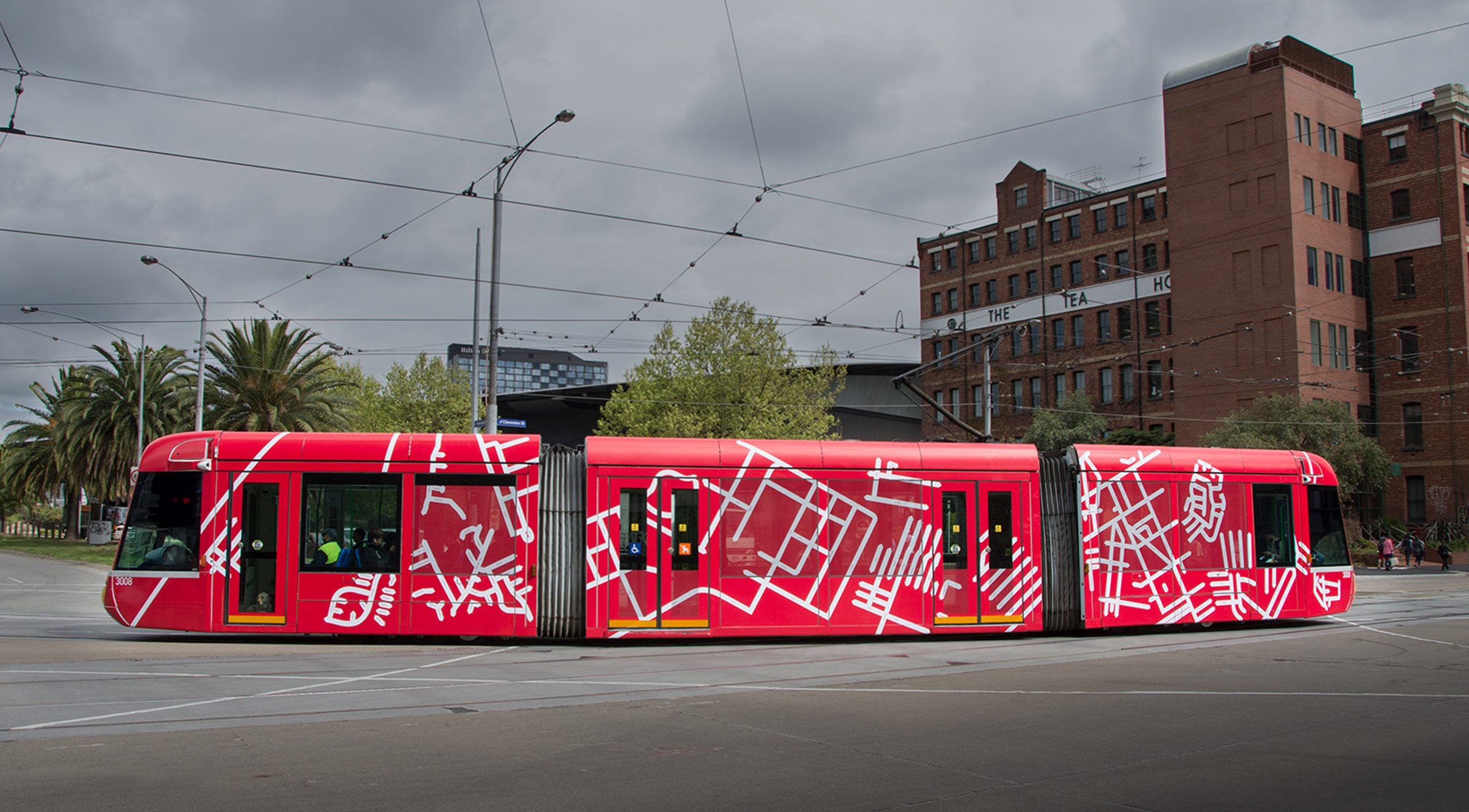 Cluster Tram
Trams occupy a very special part in Melbourne culture. So we were very pleased to be commissioned by Melbourne Festival and Yarra Trams to design a tram as part of the Melbourne Art Tram Project 2015. The design is based on the 'clustering' of street names under a universal concept – one of the very first forms of urban branding.
These street names were engineered to conjure aspiration, the same basic principle of modern marketing. This hidden language surrounding us everyday. Look across a map of Melbourne and you'll see them—'thematic clusters'—Elwood street names seek the grandeur of English poets, Glen Waverley has 38 streets following a Camelot concept, whilst a Beatles theme runs riot throughout much of Narre Warren.
The Cluster tram allowed these stories to be displayed across 54 metres of mobile vinyl. Such scale allowed the possibility of tram patrons being able to spot their own streets in the cluster mapping.